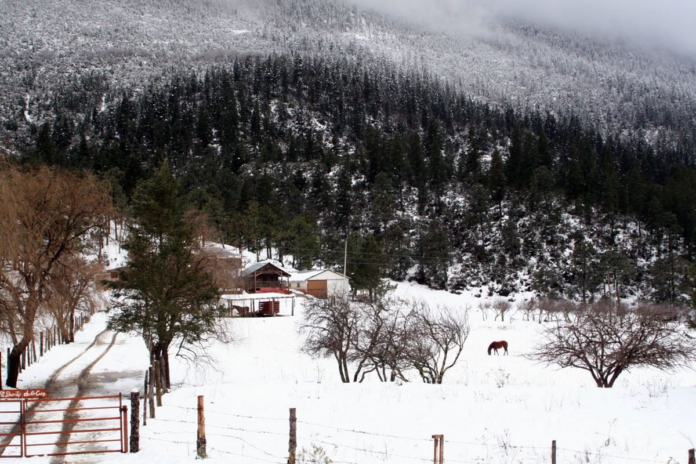 In Bosques de Monterreal, in northern Mexico, it is possible to ski all year round, and in winter it is possible for everything to be covered in snow. If you don't know, they teach you there
If skiing has always caught your attention, but you don't want to leave the country, today we tell you why this tourist destination in Mexico is the best option to do it.
We are talking about Arteaga, Coahuila, a Magical Town where, in addition to skiing, you can also stay in cabins in the forest, go on a hike, play golf, see chilling mummies and admire the beauty of the Sierra Madre Oriental.
The Mexican ski slope
One of the most popular destinations in Arteaga is the artificial ski slope. It is open all year round and both children and adults can enter.
Located in the Bosques de Monterreal tourist complex, it is one of the reasons for calling Arteaga "The Mexican Switzerland". The ski slope has a length of almost 200 meters and a slope that makes it something extreme for beginners.
The ski slope ends in front of the restaurant terrace, in the middle of a pine forest.
If you don't know how to ski, they have several packages that include several ski sessions, both private, in groups or for children.
Be attentive. If you think you are capable of sliding down the slope, without ever having done it before, but the patrol car assesses that you are not ready, you will be asked to leave the track for your safety and that of others.
These are the prices to enter the slope to ski
330 pesos
1 adult for 1 hour
Without instructor or equipment rental
245 pesos
1 child for 1 hour
Without instructor or equipment rental
495 pesos
1 adult for 1 hour
Equipment rental only
385 pesos
1 child for 1 hour
Equipment rental only
750 pesos
1 adult and 1 child for 1 hour
Instructor and equipment rental
650 pesos
Adult and child for 1 hour
Instructor for 4 people without equipment rental
What else to do in Arteaga, Coahuila
Its main attraction is ecotourism. Arteaga is located between the mountains of La Viga and La Siberia, where you can go hiking, bird watching, and horseback riding to see the majesty of the mountain landscape.
If you are inclined to extreme sports, it is also possible to abseil, do mountain biking or slide down the artificial ski slope that runs all year round.
Other attractions that must be visited in Arteaga are the Temple of San Isidro Labrador de las Palomas, the Monterreal Forests, the Carbonera los Lirios and El Tunal.
When to visit Arteaga, Coahuila
The best seasons to visit Arteaga, in the municipality of Coahuila, are summer and winter. In hot weather, it reaches 28 ° C and 30 ° C, the ideal temperature for practicing adventure sports. In winter it comes to snow.
If you like traditional festivals, May 15 is the Day of San Isidro Labrador, patron saint of the rains, which is celebrated with music, dances, and a full fair.
There is also the apple fair, which is held in September. Arteaga is a large producer of apple, quince and peach with which liqueurs and sweets are made.
But before talking about the desserts we have to go through the main dishes that you can enjoy at Arteaga. The gastronomic offer includes traditional enchiladas and glass carnitas.
To accompany you, you can drink the famous fruit liqueurs and wines from Coahuila, which are increasingly better positioned in the wine industry.
Where is Arteaga?
Located just 20 minutes from the capital, Saltillo, the municipality of Sierra Mojada is west of the state of Coahuila. It limits to the north with the municipality of Ocampo and to the south with that of Francisco I. Madero, in addition to being close to San Pedro and Cuatrociénegas.