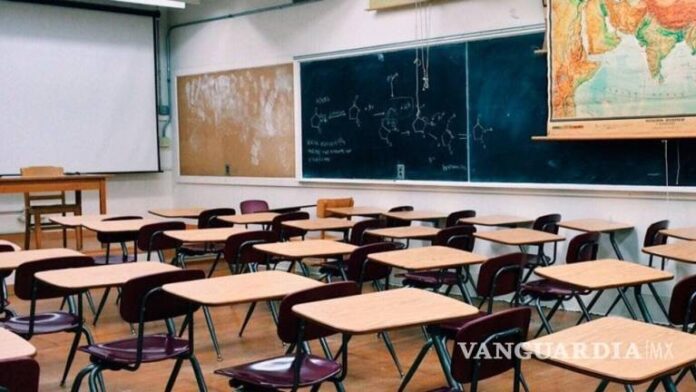 The most recent case was last Monday, August 16th, the day a teacher died from SARS CoV-2 in Saltillo.
"At least 300 teachers from the three SNTE union sections in Coahuila have died from COVID-19, and of them, at least five were already vaccinated", reported Carlos Moreira. He reported that the most recent case was last Monday, the day a teacher died from SARS CoV-2.
"A teacher died on Monday 16, he was in a technical high school, he was 48 years old and he was already vaccinated," said the teacher's union leader.
"There must be around 300 (teachers who died from COVID), perhaps more, thinking of retired teachers, " he added.
Moreira clarified that 86-year-old professor Luis Miguel Quijano, who died last Tuesday, was not due to COVID, as was handled in some media, but was due to pancreatic cancer that he suffered.
He recalled that as a union they are asking for a second vaccination against the coronavirus.
"We demand a new vaccination campaign," emphasized Professor Moreira.
In the context of the return to classes, the union leader pointed out that in the previous meetings that have been held with the authorities of the State Government and the Ministry of Education, the measures to have a safe return to activities have been discussed.
"The classrooms must be well ventilated, there must be a minimum distance of one and a half meters between students, everyone must bring a mask, and everyone must report the incidents they had, that is, if they have had discomfort, or if they have had contact with people with discomfort or who were with high-risk places, "he said.
"If that happens, there are minimal guarantees that this will progress, the ideal is that all of us are vaccinated, the more people is vaccinated, a greater guarantee is generated for all," he stressed.
He said that academically, it must be very clear to everyone that the teacher alone will not be able to do so and that he will require the support of parents.
"These are not simple matters and little by little ideas are being built, " Moreira said in this regard.
Source: Vanguardia