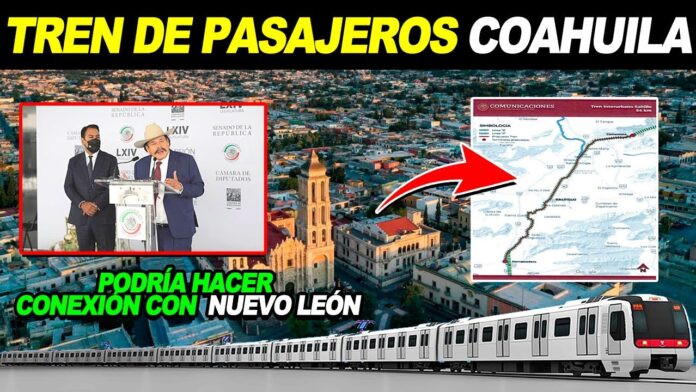 The federal government is planning to launch an interurban train service to link Coahuila and Nuevo León to the border with the United States at Nuevo Laredo, Tamaulipas.
The passenger and freight train project will be divided into two sections, both of which will use existing rail infrastructure, according to the newspaper El Universal, which had access to government planning documents.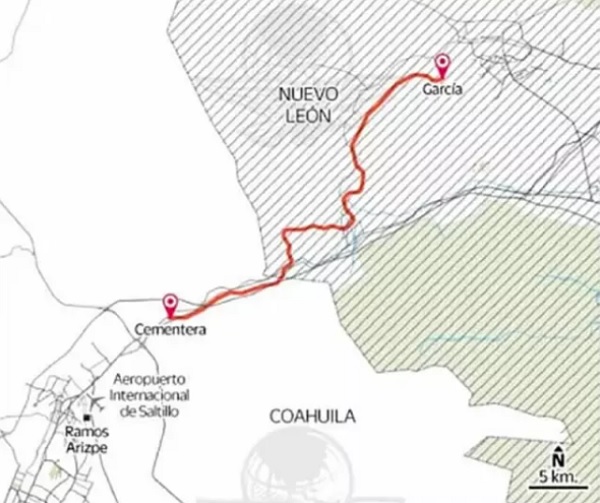 The first section will run just over 50 kilometers between Ramos Arizpe, a Coahuila municipality just north of the state capital Saltillo, and García, a Nuevo León municipality about 40 kilometers northwest of Monterrey. Both municipalities are industrial hubs.
Another 265-kilometer-long stretch of railroad is slated to connect Monterrey to Nuevo Laredo, located across the border from Laredo, Texas.
The Rail Transport Regulatory Agency will launch a tendering process to find companies to carry out pre-investment studies for both sections in January 2022. Those studies, which the government wants to be completed by the end of next year, are expected to cost 100 million pesos (about US $5 million), funds that will likely be announced in next month's budget papers.
The entire project is also expected to be formally announced in the budget to be delivered by the Finance Ministry on September 8.
A train link to the border will help take pressure off clogged highways running from northeastern Mexico to the United States and generate environmental benefits, according to documents seen by El Universal.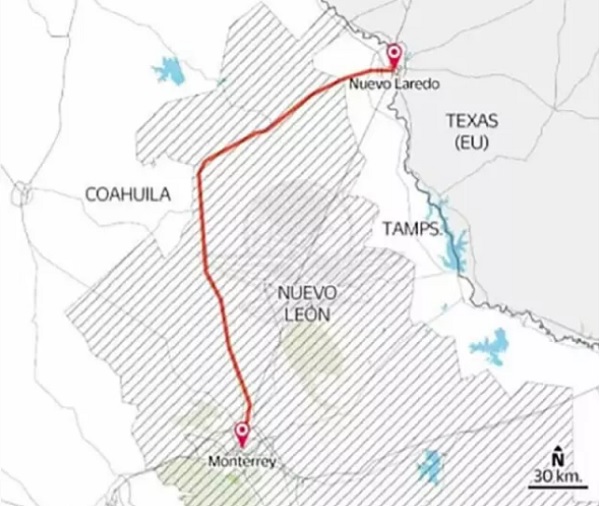 The government is also considering establishing a passenger train service in the metropolitan area of Saltillo.
Earlier this year, the Ministry of Communications and Transportation requested funding of 36.1 million pesos (US $1.8 million) from the Finance Ministry to carry out six pre-investment studies related to the development of a suburban train line that would run 54 kilometers between the Derramadero industrial area south of Saltillo and Ramos Arzipe.
Source: El Universal