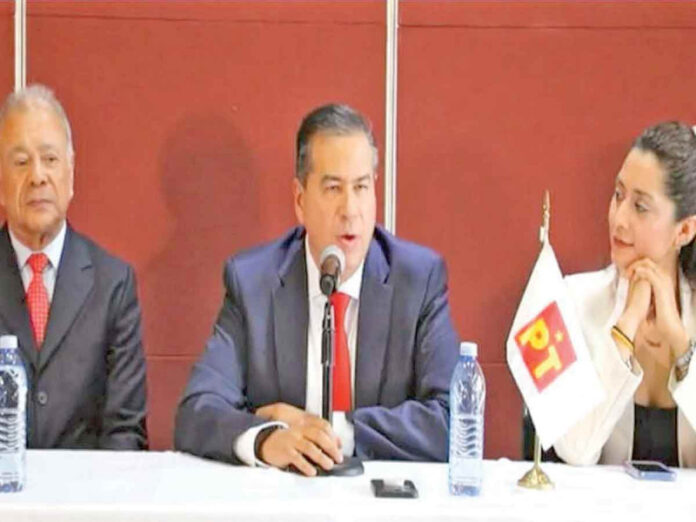 Mexico's number two security official resigned on Friday, January 13th, and said he will continue in state politics outside of President Andrés Manuel López Obrador's Morena party.
Ricardo Mejia said he will run for governor in June in the northern border state of Coahuila on the ticket of the smaller Labor Party. The Labor Party has long been allied with Morena, but apparently wants to win a governorship without breaking with the widely popular president.
It marked the first of a number of possible high-level defections from Morena as the 2024 elections approach. Mejia has said he was never formally a member of Morena but described himself as a "sympathizer" of the party.
López Obrador refers to his movement as "the fourth transformation," but Mejia said in his resignation letter he could continue in the movement without the president's Morena party.
"The fourth transformation is a commitment and vision of government that is not bound to any party label," Mejia wrote.
Mejia wanted to be the Morena party's candidate for governor of Coahuila. But the party used a survey to choose someone else, and Mejia did not hide his disappointment.
As Mexico's assistant secretary of public safety, Mejia was the most public face of López Obrador's "hugs not bullets" security policy.
"I have decided to resign my post to dedicate all my work to transforming Coahuila," Mejia wrote.
López Obrador appears disinterested in internal party politics or working out internal disputes within Morena, which he cobbled together from disparate political elements to support his unsuccessful presidential bid in 2012.
The party has little to unify it apart from the widely popular president, and there has been speculation it could tear itself apart after López Obrador's term ends in 2024.
At least two other top politicians are vying for Morena's 2024 presidential nomination, alongside the frontrunner, Mexico City Mayor Claudia Sheinbaum.
There are doubts as to whether Foreign Relations Secretary Marcelo Ebrard and Morena Senate leader Ricardo Monreal will stay in Morena if they aren't named as the candidate.
Source: OEM
---