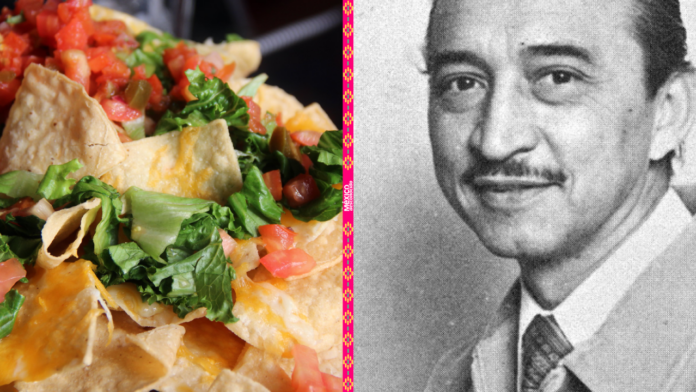 Chef Ignacio Anaya was the creator of the famous nachos. He knows his story.
Mexican gastronomy is characterized by its richness and tradition as well as being considered a World Heritage Site by UNESCO. Nachos are part of the culinary diversity that Mexico has offered to the world . It is, perhaps, one of the most representative dishes of our country abroad.
"Nacho" Anaya and his adventure in Piedras Negras
Ignacio Anaya García was born in Acuña, Coahuila on August 15, 1895, and died on September 26, 1975, at the age of 80. During his youth "Nacho" decided to live in Piedras Negras. In this city he would not only meet Marie Antoinette, the love of his life but also create his most famous dish, nachos.
In 1960, with his star dish conquering palates around the world, Ignacio Anaya founded his own restaurant which he named "Nacho's".
Origin of nachos
There are many versions that are told about the history of the creation of such a peculiar dish. What is a fact is that nachos were prepared for the first time in 1943 in Piedras Negras, Coahuila.
One of the most accepted versions tells that one day a group of women, wives of US soldiers, entered the restaurant where Ignacio Anaya worked. Club Victoria was the name of the place and Ignacio was the boss and manager of the kitchen. The women ordered an appetizer to enjoy during their talk. It is not certain whether it was too early or too late when the women arrived at the establishment. What is known is that the restaurant did not have the necessary ingredients to prepare the traditional menu. Faced with such an emergency, Ignacio thought of using the ingredients he had at that time.
He took a bunch of tortillas cut into triangles and fried them, added cheese and sliced ​​chiles, and put them in the oven.
The women were delighted with the dish and to Ignacio's own surprise they enthusiastically asked what the name of such a delicious preparation was. Ignacio thought quickly and replied: "Nacho's Special".