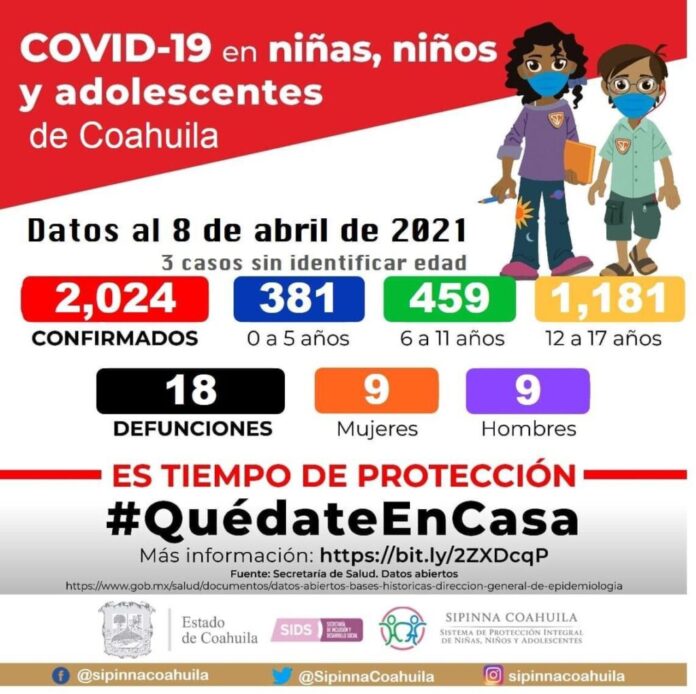 13 months after the Covid-19 pandemic began in Coahuila, 18 minors have died from the virus and 2,240 infections have been confirmed in this segment of the population.
According to figures from the State Health Secretariat, until April 8, deaths correspond to 9 women and 9 men; The figure remained for several months at 15 deaths in this sector, but just over a month ago it rose to 18.
Regarding the infections by this virus, 1,038 are women and 986 are men, while the ages where more infections occur are at 17 years, where 282 infections are registered, and in the 16, with 278 cases.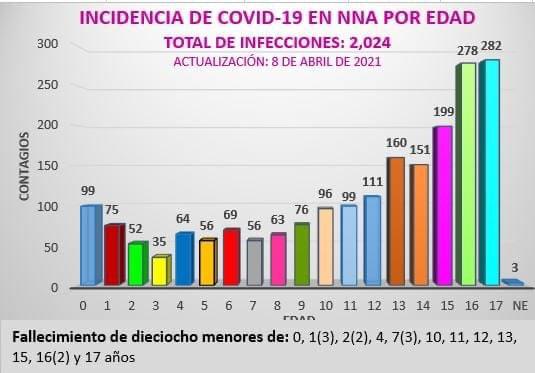 Of these figures, 99 cases correspond to children of 0 years of age, where 99 infections are registered, surpassing in numbers children from 1 to 10 years old, equaling the 99 that also occurred in children of 11 years of age.
The municipalities with the highest number of infected children and adolescents are Saltillo and Torreón, followed by Piedras Negras.
Source:El Diario de Coahuila