PIEDRAS NEGRAS, COAHUILA.- Two migrants were found dead and at least 10 were hospitalized on Friday, March 24th, after police in South Texas received a call that they were "suffocating" in a freight train traveling near the U.S.-Mexico border.
The Uvalde Police Department said Border Patrol was informed of the phone call and able to stop the train. About 15 migrants were found inside, according to a statement from the department.
Union Pacific railroad said in a statement that the people were found in two cars on the train traveling east from Eagle Pass bound for San Antonio: 12 in a shipping container and three in a hopper car. The two people who died were in the shipping container, the statement said.
At least four people were air-lifted to San Antonio, authorities said, while others were taken to local hospitals.
The condition of all of those hospitalized was not immediately known. University Health in San Antonio tweeted that it had received two male patients, one in critical condition and one in serious condition.
Uvalde Police Chief Daniel Rodriguez told the San Antonio-Express News that dispatchers received a 911 call at about 3:50 p.m. from an unknown person seeking help. The train was stopped near the town of Knippa, which is less than 100 miles (161 kilometers) from the southern border.
"We're still trying to determine if it was from someone inside the car," Rodriguez said. "We're assuming it was from inside one of the cars."
Uvalde police said that Union Pacific railroad would lead the investigation.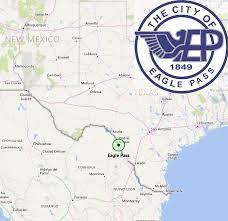 In a statement, Homeland Security Secretary Alejandro Mayorkas suggested the deaths and injuries were linked to human trafficking and pledged to hold those responsible accountable.
"We are heartbroken to learn of yet another tragic incident of migrants taking the dangerous journey," Mayorkas said on Twitter. "Smugglers are callous and only care about making a profit."
The cause of death was not immediately clear. Highs in the area neared 90 degrees (32.2 Celsius), and shipping containers often get much hotter than the surrounding temperature.
Source: Periodico La Voz