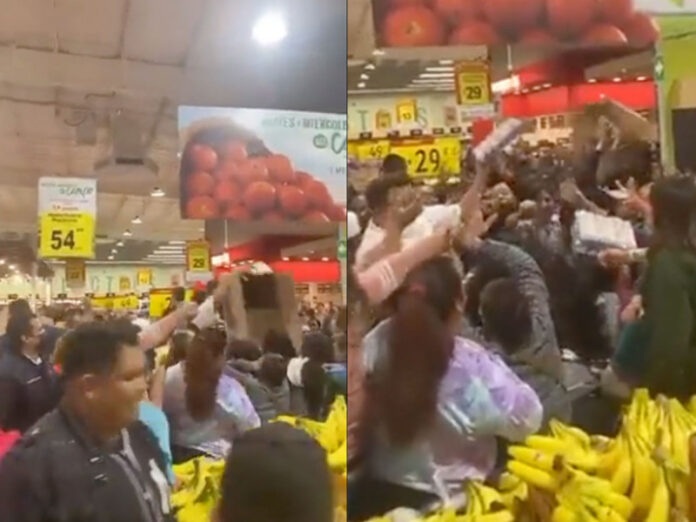 Seeing the offer of 54 pesos per egg cardboard in the shopping center, the fight began: pulls, threats, shouts.
For a few weeks the egg in the border strip of Mexico with the United States has become a luxury. Its price has now exceeded the barrier of 100 pesos at some points.
When housewives find out about the opening of a commercial store, they know that they will surely find discounted products. This happened in a Soriana, in Torreón, Coahuila.
The discount was more than tempting, an egg cardboard, which in other establishments is between 75 and 95 pesos, in this store it had a price of 54 pesos. A real bargain!
It looked like they were giving away something," a witness said. "I don't even go crazy for the eggs, it seemed that they were never going to eat them again. Hahahahaha", said a costumer.
There was everything: pulling, pushing, shouting, threats and… dozens of crashed eggs.
A gentleman, who is unknown if he has to do something with the store, among the disorganization he managed to distribute the eggs cardboards, which were pulled, and all for some eggs…
Stop, stop! Here, here! One, please, one!" were the voices of those who wanted to take that "pearl of great price"…
In recent days, Excelsior Digital reported the rise in the price of eggs in the United States because of the deadly AH5N1 avian influenza, which hit 58.1 million birds in production.
Americans have paid an average of eight dollars per dozen eggs, that is, around 13 pesos for each one.
So it is not surprising what happened at Soriana.
Source: Excelsior