The criminal incidence on the roads in the north of the country is a constant for hundreds of drivers, the same thing happens in the cities of La Laguna.
The criminal incidence on the highways of the north of the country is a constant for hundreds of truck drivers, who claim they are robbed at gunpoint, whose bad experience has permeated their emotional state.
César, 42, is originally from Francisco I. Madero, Coahuila, had a bad experience being robbed with a gun in his hand,  at the beginning of September of this year, when he stopped on the outskirts of Monterrey, to take a break.
When he was about to sleep inside the cabin, an individual climbed on the running board and touched the glass with a gun and with high-sounding words demanded that he open the door.
"I got nervous because the assailant pointed the gun at me and threatened me that if I didn't open the door he would shoot me to death. I had no choice and I opened it to him", and he claimed that the robber hit him in the head with the pistol, took his belongings and fled."I thought he would take the trailer away from me, but he didn't."
He emphasized that his life was in danger and that for a moment he could have died from a bullet, since if the thief had triggered the gun accidentally, "there would have been."
According to César's experience, from time to time there are assaults on the section from Torreón to Saltillo, but they are more frequent on the Saltillo to Monterrey highway.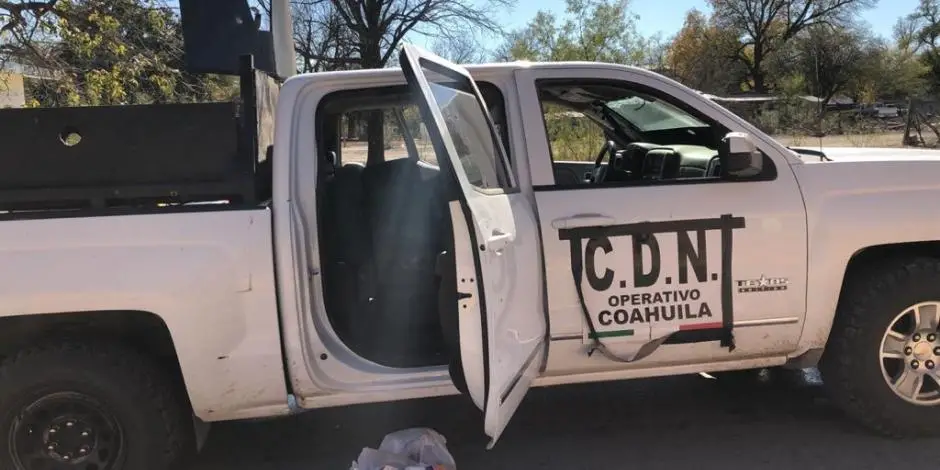 Narcos, Police and military checkpoints extort carriers 
Given the above, he assures that the police and military checkpoints do not work to stop crime, but they do work to extort money from carriers.
Miguel is a local truck driver and daily confronts traffic from Gómez Palacio and Torreón and assures that he is frequently detained to fine him for alleged violations of the Urban Mobility Regulation."They already have me up to my neck with their alleged violations of the regulations, they don't know of another. Since I leave the company at 5:45 a.m.,
my first thought is that traffic is not going to stop me, because it is wasted time for me and that brings me economic consequences."
He said that unfortunately there are no safety conditions for drivers of heavy units, since on the one hand, local authorities "assault" you by inventing fines and on the other, crime steals your trailer and belongings.