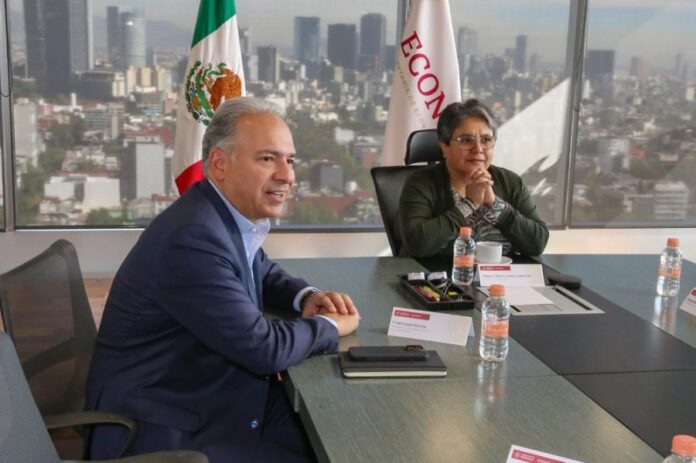 RAMOS ARIZPE, COHAUILA.- The American car manufacturer General Motors plans that its plant located in Ramos Arizpe, in the state of Coahuila, produces only electric vehicles from 2024, which represents a boost for more sophisticated manufacturing within the country.
  In parallel, the US company that manufactures the most vehicles per year intends to increase its payroll in the country by five thousand seats, which will emphasize the promotion of gender inclusion, reported the Ministry of Economy of Mexico.

  "The increase in jobs has been generated during this six-year term in the San Luis Potosí and Ramos Arizpe plants, resulting in a total of 4,500," said Economía, in a series of messages published on social networks, after the announcement made during a meeting between Raquel Buenrostro, the head of Economy, and José Francisco Garza Rodríguez, the president and CEO of General Motors Mexico.

  The plans in Ramos Arizpe by General Motors in Mexico, one of the countries that exports the most cars in the world, coincides with the global strategy of the American automaker to boost its portfolio of electric vehicles and make it profitable by 2025 in America from North.

  To do this, the Detroit-based company will leverage five assembly plants, three of them in the United States, including Spring Hill, Tennessee, as well as Factory Zero and Orion, in Michigan; like CAMI, in Ontario, Canada; as well as the Ramos Arizpe complex in Mexico.

  In April 2021, the automaker announced an investment of more than one billion dollars for the Ramos Arizpe plant, partly for the expansion of assembly plants and global propulsion systems, with the aim of converting the complex at an electric vehicle manufacturing site.

  In addition to the complexes in Coahuila and San Luis Potosí, General Motors produces in Toluca and Silao, and has a Regional Engineering Center also in the State of Mexico.
Source: AXIS