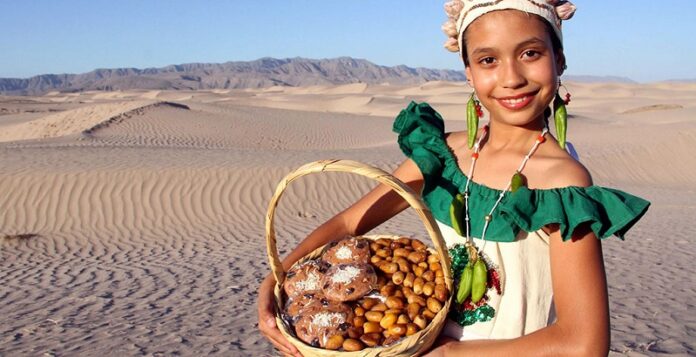 The greatest attraction in the surroundings of Viesca is the Bilbao Dunes. In pre-historic times, this territory was covered by the sea, which, when dried, left us this incredible landscape. Currently, the desert allows us to go for walks and if you prefer a bit of adrenaline, an ATV ride is the ideal activity.
Life in Viesca is very quiet, this town is more than 40 km away from the nearest city, it is ideal to rest and relax. In the center, you can visit the Temple of Santiago Apóstol, considered an authentic architectural treasure, with a small museum inside, and the Chapel of Santa Ana in the Ex-Hacienda de Hornos.
As a souvenir of your visit, you can buy hand-woven fabrics, works with the fraying technique, beautiful embroidery, and, of course, delicious milk candy.
About:
Viesca, Coahuila joined the Pueblos Mágicos program in 2012.
Viesca was founded on July 24, 1731, having as its first inhabitants Tlaxcalan Indians and later Spaniards who initially settled in Parras de la Fuente.​
Its coat of arms bears the motto "We Will Always Resurface", which was suggested by Viesquenses due to the intense rumor that it was becoming a ghost town.
Attractions:
Dunes of Bilbao
Plaza de Armas
Parish of Santiago Apostol
Sacred Art Museum
Former Hacienda of Santa Ana de Hornos
Holidays:
Santiago Apóstol, is celebrated on July 25, during which the "dance of the little horse" is performed, which consists of a colorful representation of the fight between Moors and Christians, which is enlivened with violins and drums.
The day of the absent, is celebrated on the Saturday before the feast of Santiago Apóstol.
Location:
Located in south of the state of Coahuila and approximately 70 kilometers from the city of Torreón.
Source: SECTUR